2 Bed Apartment - Hermes Gardens (056)
REF 056
A stunning, very well positioned, 2-bedroom penthouse, offers both sea and swimming pool views.
Swimming pool
1 Bath/shower rooms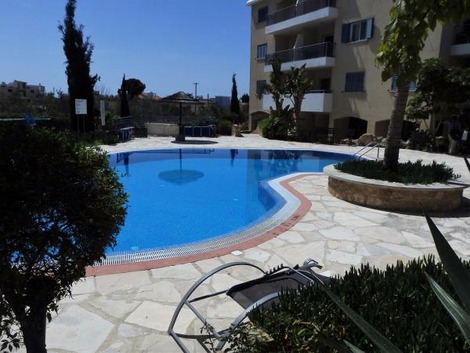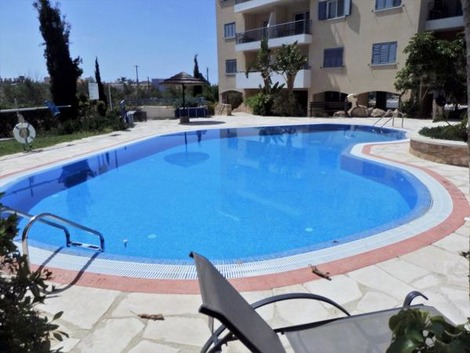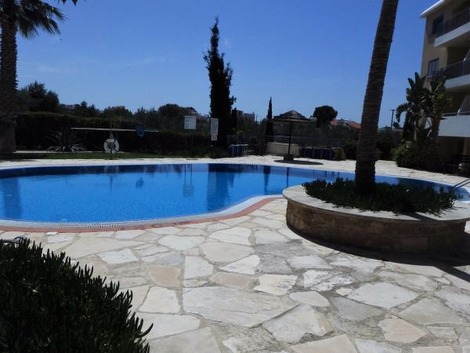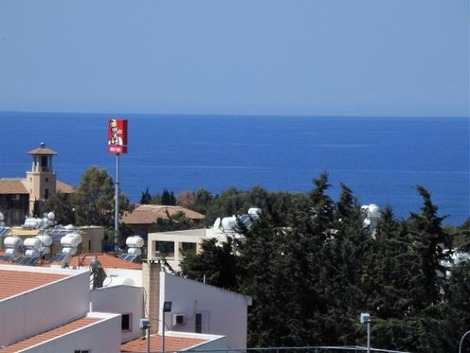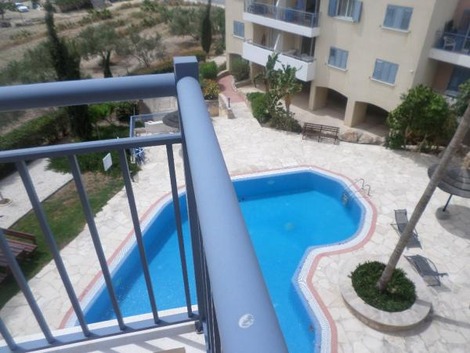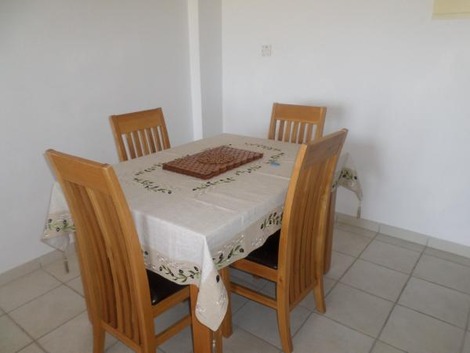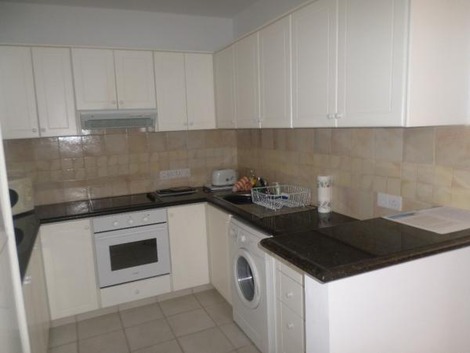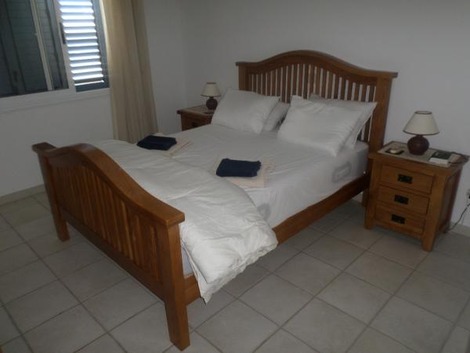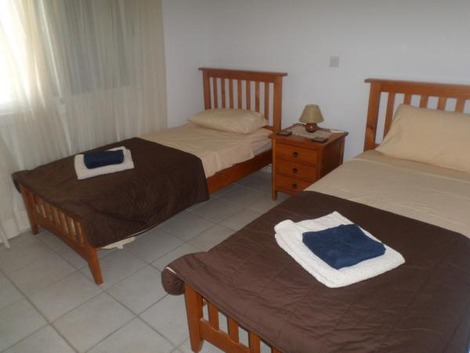 View Full Calendar
About this property
A stunning, very well positioned, 2-bedroom penthouse, offers both sea and swimming pool views. The resort is easily within walking distance of the Tombs of the Kings Road, the harbor and Lighthouse beach, which has a lovely bar area plus bed hire a and a sandy beach. This penthouse is tastefully furnished with double patio doors leading to the balcony, featuring a table and four chairs for alfresco dining. The lounge area has a flat screen TV with satellite, WIFI and also a smart TV box, there is a leather sofa and a dining room table with seating for four people.
There are two bedrooms; one with a large king size double bed and the other a twin room with two single beds. The penthouse offers remote controlled air conditioning in both bedrooms and the lounge and also has remote controlled ceiling fans. Overall, this beautiful penthouse is spacious, modern in design and very well located, making for a wonderful holiday in Paphos.
There is also a lift from the penthouse to the pool area that is lovely and quiet all year round and there is also a local mini market one min walk away for all of those holiday essentials.
Hermes Gardens Resort is an excellent Paphos apartment rental as its a new small private complex in a quiet Cypriot neighbourhood and in between the traditional old town and the bustling strip with an abundance of restaurants, café's, pubs, shops and night life, both are only a 7 min walk either side and the beach is only 20min walk.
Also within walking distance the popular and lively Bar Street with a mixture of clubs and night life near the famous Paphos Harbour just a 25 mins walk or short bus ride away. During the day the Harbour is a perfect place to relax and watch the busy café's and restaurants, with the Mediaeval Ottoman fort as a back drop and traditional fishing industry delivering their daily catch. At night it is a bustling vibrant place with plenty going on.
The Famous Tombs of the Kings, grand Paphian dignitaries and the aristocrats of Cyprus started building and using this maze of vaults and chambers around 300 BC. Hewn from solid rock the tombs are made up of numerous alcoves and caves covering a vast area towards the beach. A must for anyone interested in the history and mythology of this lovely Greek island.
The beach has sun beds and a snack bar, though the beach is mostly pebble in places it has great views of the lighthouse and 95 hectare Archaeology Park all along the coast with mosaics of gods, goddesses monsters and myths. Also there are a few good sandy beaches all along the coast towards the popular Coral Bay area which is a 12 mins drive from Paphos; the local buses are cheap and very regular all along the coast.
If you are looking for a perfect golf destination then look no further, there are three courses within a 25 minute drive; Aphrodite Hills, Tsada Golf Club and Secret Valley Golf Club, all are championship courses and are perfect for a golfing holiday. They are also building 2 more courses to be completed 2009.
During busier months, various water sports are on offer including pedalos, water skiing, banana boats, jet skis and windsurfing. The harbour offers various boat trips including a Spanish Galleon, Catamaran, Glass Bottom boats, Speed Boats, Jet Boats and a large 'Booze Cruise' liner. There are multiple Jet Ski hire companies so you can hire these in most places on the sea front. If you are feeling adventurous during your Paphos rental you can take a trip to the Troodos Mountains and enjoy the breathtaking scenery, or if you are visiting during the winter months skiing and snowboarding are even available. If you like the water you can rest assured that every kind of water sports are close at hand.
Another of the major attractions of a Paphos rental is Paphos' diving treasures including Maninji Island, Akamas Peninsula and the fourth largest wreck dive in the world - The Wreck of Zenobia; for experienced divers only. There are various dive companies in the town that offer courses for beginners so you can always learn to dive in Paphos. If diving is not for you, why not venture out to try turtle watching, go-karting, jeep safari, trekking, cycling, golfing or go on an archaeological dig.
Transfers are approximately 15 minutes from Paphos Airport. Taxis are very reasonable and buses are frequent, or you can have a pick up service. Car hire is not expensive especially at the quieter times of the year and can be arranged for you, while so much is within walking distance of this property and a car is not essential, for those that wish to explore the island's many charms, including the legend of Aphrodite's beach and rocks where she was born, also the Water Park, Troodos mountains and the wineries. Car hire is easy to arrange either from the airport or the resort.
Hermes Gardens Resort is a perfect Paphos rental for all the family as it's a stones throw away from everything you need yet secluded and quiet.
| Period | Price per week |
| --- | --- |
| 01 Apr 20 to 31 May 20 | £250 |
| 01 Jun 20 to 30 Jun 20 | £300 |
| 01 Jul 20 to 31 Aug 20 | £350 |
| 01 Sep 20 to 30 Sep 20 | £300 |
| 01 Oct 20 to 31 Oct 20 | £250 |
| 01 Nov 20 to 30 Nov 20 | £200 |
| 01 Dec 20 to 31 Dec 20 | £235 |
| 01 Jan 21 to 31 Mar 21 | £235 |
| 01 Apr 21 to 31 May 21 | £250 |
| 01 Jun 21 to 30 Jun 21 | £300 |
| 01 Jul 21 to 31 Aug 21 | £350 |
| 01 Sep 21 to 30 Sep 21 | £300 |
| 01 Oct 21 to 31 Oct 21 | £250 |
| 01 Nov 21 to 30 Nov 21 | £200 |
| 01 Dec 21 to 31 Dec 21 | £235 |
Check Availability
Air Con - in all bedrooms as a minimum
Wireless Internet
Hair Dryer
Other Satellite/Cable TV
Washing Machine
Grill
Microwave
TV
Fridge/Freezer
Lift
Toaster
DVD Player
Iron and Ironing Board
Safe
Balcony
Hob
Radio
Android TV Box (UK Channels)
Hi-Fi
Oven
Distance
Tombs of the Kings

Pubs

Restaurants

Old Town

Bus Stop

Shops

Sea Front

Beach

Kato Paphos

Harbour

Minthis Hills Golf Resort

Hospital

Coral Bay

Airport

Secret Valley Golf Club

Aphrodite Hills Golf Resort
"Just returned from a wonderful month's holiday in apartment B302 at Hermes Gardens.
The apartment was superbly equipped with everything we needed for our stay.
The accommodation was clean and comfortable and the views from the balcony were spectacular.
The only suggestion I could make to improve would be the addition of some colourful pictures on the walls to relieve the stark white."
Ref 056
10th May 2019

Gill & John
2 Bed Apartment - Hermes Gardens (056)
"The apartment was ideal for our needs. The directions were good although we new where Hermes gardens were, having in the past an apartment round the corner. Would not hesitate recommending paphos-holiday-rentals to anyone. Hermes gardens apartments are well kept and peaceful."
Ref 056
6th December 2018

John
2 Bed Apartment - Hermes Gardens (056)
"Thank you for your email.mail. We had a great time. The villa is in a great location with all the attractions close by. Everything you should require is in the villa.Our air con went wrong and the service to repair it was very prompt. Air con and fans in all rooms very much appreciated in view of high temperature.
My grandson absolutely loved the pool.
We were able to have a late check out which was a very much appreciated.
We would definitely book here again."
18th August 2018

Susan
2 Bed Apartment - Hermes Gardens (056)
All testimonials for this villa