5 Bed Paphos Villa - Coral Bay (247)
REF 247
Villa Taromopolis is set in a quiet cul-de-sac only a 3 minute drive from the sandy beaches of Coral Bay
Sleeps 10 (5 Bed)
Coral Bay
Swimming pool
2 Bath/shower rooms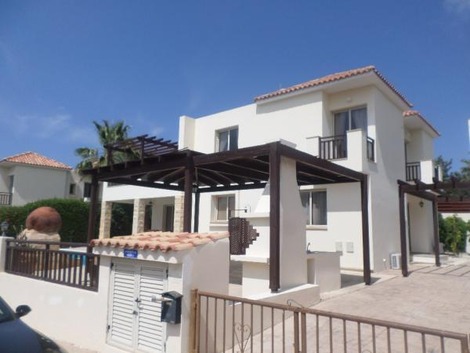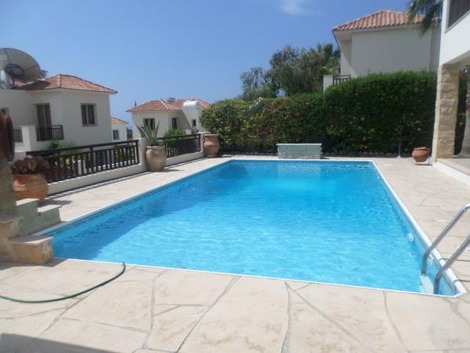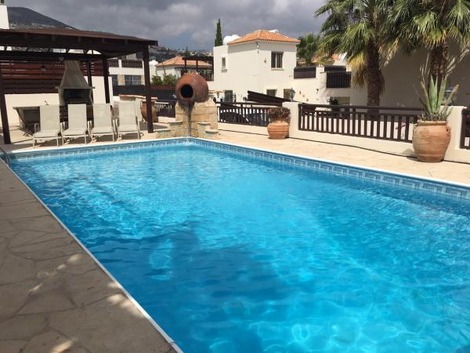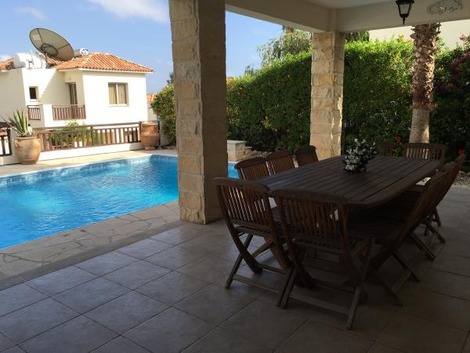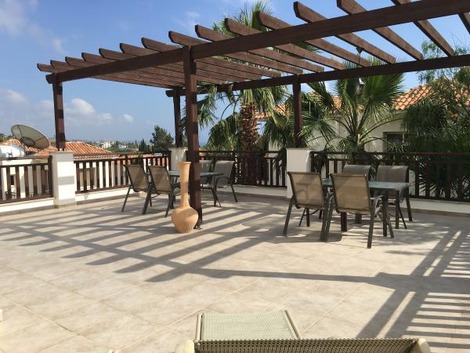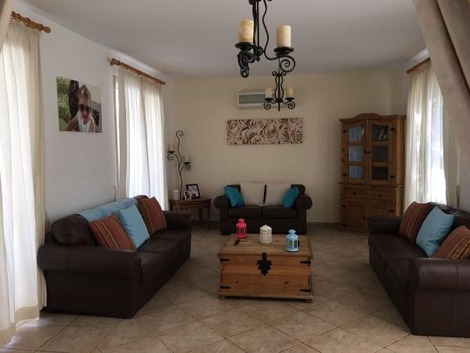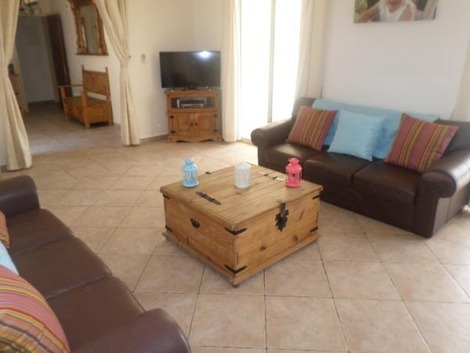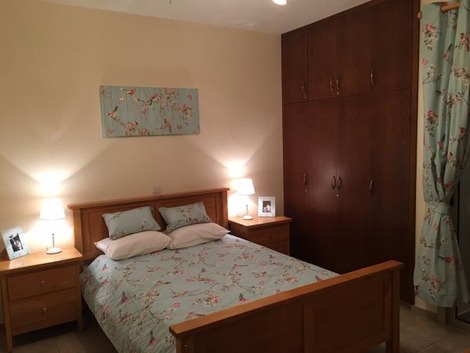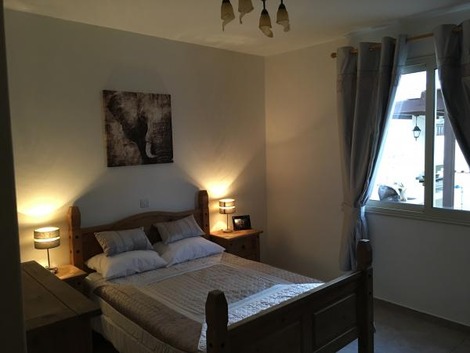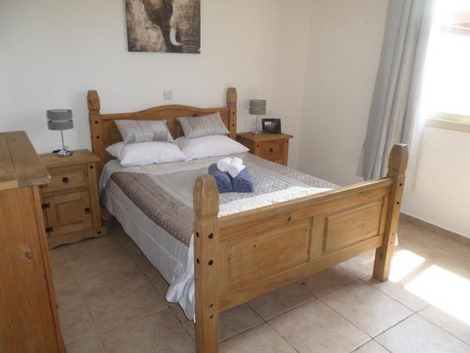 View Full Calendar
About this property
Villa Taromopolis is set in a quiet cul-de-sac only 3 a minute drive from the sandy beaches of Coral bay and Coralia and all that those areas have to offer. A luxury deceptively large five-bedroom villa with a 10 x 5 swimming pool with water feature which is priced to appeal!
The villa has a very large outside space with two shaded areas with seating for ten under both covered regions plus there are six sunbeds around the pool with a further 4 sunbeds and seating again for ten on the double sized terrace area off the upstairs part of the villa, so great outside space.
The pool area also offers a large traditional BBQ and there is private parking for two vehicles so ideal for a large family or two smaller families. The lounge area has 3 x settees for your comfort, a 40''flat screen TV and smart droid box for films, UK TV and 7 day catch up, it also has 4 x double patio doors which each offers you entrance to different areas of the large plot the villa sits in.
The kitchen is separate to the living area, is well equipped and modern with its own oak table and chairs so again a large room, there is also a twin bedroom and double bedroom on the ground floor with a shared bathroom.
Upstairs are two more double bedrooms and a further twin bedroom and again these bedrooms have a shared bathroom, all the bedrooms are spacious and have their own balconies plus there is a very large terrace with sea views as mentioned earlier. Overall this is a well-priced villa with great outside space for a family holiday.
Coral Bay has arguably the nicest beach and clearest waters in the whole of Cyprus making it the prime Coral Bay villas destination. The beach is shaped like a horse shoe and is a paradise of soft white sand sheltered by headlands with calm turquoise glassy waters. The summer heat is often tempered by a gentle breeze and the sea has a shallow margin where children may play safely.
There are many water based activities close by to these Coral Bay villas, during busier months various water sports are on offer including pedalos, water skiing, banana boats, jet skis and windsurfing etc. Kato Paphos harbour offers various boat trips including a Spanish Galleon, Catamaran, Glass Bottom boats, Speed Boats, Jet Boats and a large 'Booze Cruise' liner. There are multiple Jet Ski hire companies so you can hire these in most places on the sea front.
If you venture out on foot you will find close by various banks, minimarkets, bars, restaurants, and bustling cafes as well as many other shops and tavernas. If you are looking for nightlife close to your Coral Bay villas there are many bars and restaurants within walking distance, with all ages catered for. Kato Paphos is a ten to fifteen minute drive away with its bustling pubs, bars, restaurants and clubs and really has something for everyone!
One of the major attractions of these Coral Bay villas is Paphos' diving treasures including Maninji Island, Akamas Peninsula and the fourth largest wreck dive in the world – The Wreck of Zenobia; for experienced divers only. There are various dive companies in the town that offer courses for beginners so you can always learn to dive in Coral Bay.
If diving is not for you, why not venture out to try turtle watching, go-karting, jeep safari, trekking, cycling, golfing or go on an archaeological dig. If you are looking for a perfect golf destination close to your Coral Bay villas then look no further, there are three courses within a 35 minute drive; Aphrodite Hills, Tsada Golf Club and Secret Valley Golf Club, all are championship courses and are perfect for a golfing holiday.
Coral Bay is a fantastic location if you are looking for a villa rental holiday, one of the best locations in the whole of Cyprus.
| Period | Price per week |
| --- | --- |
| 01 Sep 21 to 30 Sep 21 | £900 now £675 |
| 01 Oct 21 to 22 Oct 21 | £800 now £600 |
| 23 Oct 21 to 31 Oct 21 | £800 now £640 |
| 01 Nov 21 to 19 Nov 21 | £700 now £560 |
| 20 Nov 21 to 30 Nov 21 | £700 |
| 01 Dec 21 to 31 Dec 21 | £500 |
| 01 Jan 22 to 31 Mar 22 | £500 |
| 01 Apr 22 to 30 Apr 22 | £600 |
| 01 May 22 to 31 May 22 | £800 |
| 01 Jun 22 to 30 Jun 22 | £850 |
| 01 Jul 22 to 31 Jul 22 | £975 |
| 01 Aug 22 to 31 Aug 22 | £990 |
| 01 Sep 22 to 30 Sep 22 | £900 |
| 01 Oct 22 to 31 Oct 22 | £800 |
| 01 Nov 22 to 30 Nov 22 | £700 |
| 01 Dec 22 to 31 Dec 22 | £500 |
| 01 Jan 23 to 31 Mar 23 | £500 |
| 01 Apr 23 to 30 Apr 23 | £600 |
| 01 May 23 to 31 May 23 | £800 |
| 01 Jun 23 to 30 Jun 23 | £850 |
| 01 Jul 23 to 31 Jul 23 | £975 |
| 01 Aug 23 to 31 Aug 23 | £990 |
| 01 Sep 23 to 30 Sep 23 | £900 |
| 01 Oct 23 to 31 Oct 23 | £800 |
| 01 Nov 23 to 30 Nov 23 | £700 |
| 01 Dec 23 to 31 Dec 23 | £500 |
Check Availability
Air Con - in all bedrooms as a minimum
Fridge/Freezer
Other Satellite/Cable TV
Wheelchair access
DVD Player
Microwave
Washing Machine
Dishwasher
Iron and Ironing Board
TV
BBQ
Hob
Toaster
Balcony
Hair Dryer
Patio
Android TV Box (UK Channels)
Grill
Oven
Distance
Restaurants

Shops

Beach

Bus Stop

Coral Bay

Pubs

Sea Front

Tombs of the Kings

Kato Paphos

Old Town

Harbour

Hospital

Minthis Hills Golf Resort

Airport

Secret Valley Golf Club

Aphrodite Hills Golf Resort
"We stayed at Villa Taroniopolis at the end of August. We had a fabulous time and made full use of the excellent pool and the bbq area at night. Since I stayed here last year too, the owners have installed a new fridge freezer which was great to stick up with essentials and a new dishwasher. The air conditioning was a God send and also very effective. This villa is a little way from shops, bars etc.... and a car is essential for ease of getting shopping in and getting to the beach. It was easy to arrange car hire and the company we used were familiar with the villa too. I will certainly be staying again at some point in the future. This villa is spacious and family friendly with plenty of room to be together or find somewhere to be apart for a little while. We loved it."
Ref 247
12th September 2018

Allison
5 Bed Paphos Villa - Coral Bay (247)
All testimonials for this villa